About Praise of Pentecost
An Apostolic Pentecostal church serving the South Phoenix area
Praise of Pentecost is Christian church with a multi-cultural congregation serving all of the communities of the South Phoenix area.
Our church, much like South Phoenix, is home to folks of all different races, nationalities & ethnic groups – all are welcome at our services – come join us for worship this Sunday!
To elevate Jesus, to evangelize the lost, to nurture and make disciples of believers and to live Christ's compassion in our community.
By sharing the love of Jesus Christ with our neighbors and see them all filled with the baptism of the Holy Ghost.
By helping people find true, lasting joy in discovering God's purpose for their lives and walking in it.
By making a real, meaningful difference in the lives of our friends and neighbors.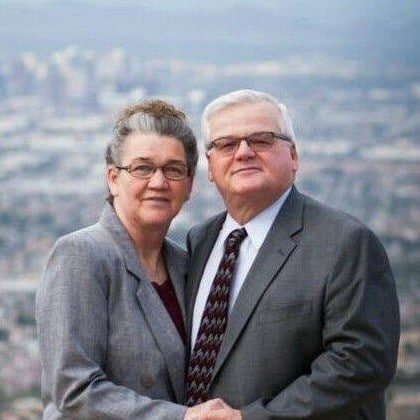 Our pastor, Rev Gene Alphin Sr and his lovely wife Sis Helen Alphin, lead the saints of Praise of Pentecost.
As long time residents of the South Phoenix area, the Alphins followed the call of God to return to the Valley to plant a church to serve the community and save the lost.